Editors note: Advertisers are not responsible for the contents of this site including any editorials or reviews that may appear on this site. For complete and current information on any advertiser product, please visit their Web site.
youngandthrifty defines frugal fatigue and explores the importance of avoiding frugal fatigue as a couple. She gives you tips on how to prevent frugal fatigue
I believe Retire by 40 coined the term "frugal fatigue", whereby an individual is so consistently frugal that after a certain period of time, the person gets tired of being stingy and ends up splurging. It can be very rewarding being frugal, but being frugal 24/7 can be tiring for the soul. Just like a strict diet, if you restrict yourself too much, you end up gluttonous and that's not good either. It's human nature and we can't help it.
Since my boyfriend and I have moved in together, we haven't gone out to eat very much. When we were dating and not living together, we would probably go out for dinner or lunches once to twice a week. We have been eating home cooked meals daily. Although our bank book and restaurant budget is happy, and although it's nice to be able to enjoy our new home together and eat in it, it can have the potential to wear you down as a couple. I think having the day in- day out routine of coming home and eating dinner, watching television together etc. can have the tendency to make things mundane. It sort of crept up on me, this realization that my boyfriend and I have not been spending much time outside of the home together (unless you count shopping at Costco as quality time spent together).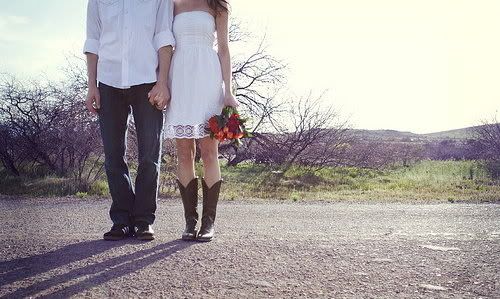 As I've found out, it is very important to set time out as a couple to try out new things. It's important to spend time doing something other than watching Storage Wars and How I Met your Mother together. Otherwise, your relationship becomes duller than you would like it to be. I don't even have children and I am already feeling the need to have a "date night" whereby we have the opportunity to enjoy time together.
So here is what my boyfriend and I are attempting to do in order to avoid frugal fatigue:
How to Avoid Frugal Fatigue:
Allot one day of the week to spend together: First off, you must make time out for each other (my boyfriend and I are learning this the hard way…sleeping together on the same bed doesn't count as spending time together).With busy, hectic schedules of dual income earners, it can be difficult to justify time set out to enjoy each others company… but it is so important to maintain the health (and sanity) of your relationship.
Eat Out: As much as I disdain having to spend money to eat something I can make at home, I am learning that it is important eat out once in a while. Now, I am not saying that in order to avoid frugal fatigue (and fatigue from each other), you have to dine at $40/person establishments every week. I think what we are planning to do is spend our date night eating out at $10/person places (e.g. a rotation of my beloved cheap and good eats restaurants), and perhaps once a month or every two months, "splurge" and eat at a place where the bill would total up to about $25-$30 a person.
Take advantage of the Daily Deals– Being frugal doesn't necessarily have to mean not having fun. There have been lots of interesting different experiences that have been popping up in my emails (I have a love hate relationship with Groupon as you know). For example, a friend of mine recently did an art canvas wine session where they provide wine, canvas, and paint. You provide the creativity. I'm sure she would not have tried it if it wasn't 63% off. There are many new experiences available in your town or city, I'm sure of it. Heck, apparently they even have a Groupon app where you can see the Groupon of the day and use it that day (how's that for spontaneity?). The 63% off appeases to the frugal-ness in you as a couple. The unique experience appeases to the need for new adventures as a couple.
Plan an inexpensive getaway– Going away doesn't necessarily mean that it has to be expensive. It doesn't necessarily mean that you need to go away to a week long all inclusive vacation for $1345 a pop. There are plenty of inexpensive weekend getaways, including camping, shacking up in a motel and exploring areas in your province or state, and even going on a day trip to explore another city nearby.
I think that the key to avoid frugal fatigue as a couple is to communicate, communicate, and communicate. Plan ahead and voice your goals, needs, and wants. Be open to spontaneity (allowing yourself to have fun but not splurge) and structure (setting time out for each other) at the same time. Most importantly, have these goals together.
Readers, how do you personally avoid frugal fatigue as a couple?