Last Updated on
It's approaching the holiday season, and I thought I would write a heart-warming post (to me, anyway!)
BF and I were in Hawaii and went to eat the the food court in Honolulu (yes, Hawaii has inspired many posts for me).  The food court was packed.  I saw an open table and asked the elderly man sharing the table (the tables were all pressed together) if the seats were free.  He said yes, and asked me to sit down.  He looked lonely, eating at the food court by himself, so I started talking to him.
Little did I know, the elderly man was very chatty and I wanted to share with you what he shared with BF and I.  I was so touched by his financial wisdom and his no-nonsense attitude towards life.
He started off by showing us his business card.  He said he is in his 80′ and he immigrated to the United States as a surgeon.  He said back in those days, he was paid next to nothing (about $50 a month) and he saved every little penny of it to support his family.  He said he did not go on vacation for 20 years (which I disagree with but didn't say anything).  He then proceeded to try to sell me his watch a few times: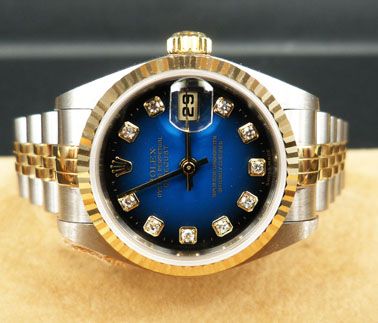 Elderly Man: You want to buy my watch?
Me: Er… no, I already have a watch, thanks!  Your watch is nice though.
Elderly Man: You want to buy my watch? Only $9.99.  I don't know why some people spend so much money on fancy watches like a Rolex.  A watch like this works just fine.  I've had it for so many years and it tells time just great.  And when it stops working, I just buy another $10 watch. Simple!
Me: Yes, it's very nice sir!  I agree, I don't understand why people want to spend $8000-$10,000 on a watch.  I guess some people view it as a status symbol.
Elderly Man: My watch… same goes for my car!  I drive a Honda Accord, and have been driving it for over 10 years.  Who needs a Mercedes Benz or a BMW?
Me: I drive a Honda too!
Elderly Man: I don't even think it's necessary to even get the Acura.  I could get one if I wanted, I am wealthy, but I don't need an Acura for more money than a Honda.  It's the same company, you know, Honda and Acura.
Me: You're absolutely right 🙂
I suppose what I learned from him (other than him proving a point that his watch was very economical but still looked very nice) was that these material things that we have the option of spending money on (watches, cars, a nice house, fancy expensive Louis Vuitton bags) aren't the very last things you think about when you're elderly and approaching the end of your life.  You don't get to take these things with you to the afterlife, really.  So what is important in our lives?
To me, it's the memories shared with your loved ones and the relationships you have close to your heart that really matter.
He was a very wise old man indeed!
Happy Holidays, my dear readers, and hope your holiday season is full of love, life, and laughter with all your loved ones.
Readers, have you learned anything from our elders recently that you would like to share?

The following two tabs change content below.
Young is a writer and former owner of Young and Thrifty and the main "twitter' behind Young and Thrifty's twitter account. She lives in Vancouver, BC and enjoys long walks on the beach, spending time with her anxious dog, and finding good deals. If you like what you read, consider signing up for
email updates
.