Editors note: Advertisers are not responsible for the contents of this site including any editorials or reviews that may appear on this site. For complete and current information on any advertiser product, please visit their Web site.
The other day, I was reading Fabulously Broke's post on how her brother seemed to be taking advantage of her. He assumed that because she was making more money than him… then she should always foot the bill. She had gone to visit him in Toronto and they were deciding on what to eat. She said she wanted sushi, and he wanted steak. Here's a snippet of her conversation with him over dinner (they ended up going to a steakhouse).
FB's Brother: Ahhh.. steak! What are you getting?

FB: Umm.. I guess the chicken pasta. I don't feel like a heavy steak. It's too expensive for $27/steak, especially since I can buy more than 8 oz. for $27 and cook it better by myself at home the way I like it.

See, conscious consumption at work here. I didn't think the steak was worth it and damn it, I had wanted sushi!

FB's Brother: Oh.

FB: What?

FB's Brother: Well, can I get a steak?
FB: *shocked silence*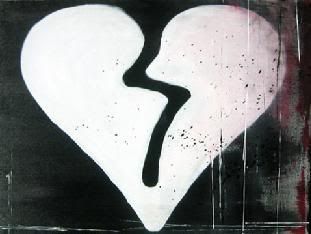 After reading this, a memory of something similar that happened to me came to mind. I guess I had forgotten (and buried it into the abyss of bad memories) about it since I recall my heart was shattered at the time.
My ex boyfriend with whom I wasted shared two and a half years of my life with (though this was the first few years of university), didn't have a job. I recall he was busy working on completing a few courses in high school he flunked out of. He didn't really have a job, either. Hmm.. I'm painting a very rosy picture of him, aren't I?
Because I was more financially secure at that age than he was, I often footed the bill. By financially secure, I mean I was making $9.50 working retail 15 hours a week during the school year. I would drive him places (he didn't have a car) that we went to together, I would pay for our dates and our dinner bills, and pay for fun activities we did around town (like going to the arcade, or the movies). I think I also bought some clothes for him too, when I saw something I thought he might like. I was very thoughtful. I would also buy him something that he had always wanted (it was $200 for some anime figurine or something completely useless like that) for our anniversary or his birthday, and when my birthday came around, he would get me something small, with sentiment and homemade… which didn't matter to me of course… until we went shopping together one day and I realized I was being taken advantage of.
We usually went shopping together, and nothing upsetting comes of it. That day though, we went shopping, and there were these orange pants that he was looking at (er.. don't ask. It was the 'clubwear' which was "in" back then). They were $60. He went to try it on. I stood by the dressing room, asking if he liked them (because that's what supportive girlfriends do, they stand near the dressing room and give the "yay" or "nay" to the outfit of course).
As he came out of the dressing room, with the orange pants in hand
I asked him if he liked them.
He looked at me and said:
Yeah, I do, but do you have enough money on you to buy them for me?

I looked at him. My jaw dropped. My face became flushed.
I don't know how I was giving him the perception that shopping together meant that I instantly turned into HIS sugar mama, but as I ruminated over that situation more and more, I came to the realization that it was mostly my fault.
I had not set boundaries and I had not showed him that I was not his cash cow of instant gratification. I acted like his mother, providing for him instead of being his girlfriend.
After that day, the imbalance of our understanding towards money continued to drive a rift between us, and I ended our relationship a few months afterward.
Before we broke up, I had gotten him a job at the grocery store I used to work at in high school, and he would complain to me about how labor intensive it was, and how he hated the job. I also remember that I felt quite unhappy because I worked so hard at getting him that job, helping him get a job, and he was dissatisfied with it… aka ungrateful. That's when I realized that we are two very different people with different work ethics and different approaches to money. It was not going to work.
I am now with my current boyfriend of 6 years with whom we share a passion for frugality (I still win in my frugality pursuits though). We have a more egalitarian relationship where we split the bill equally, or he treats me one time and I treat him for dinner another time. We have separate accounts and also share a joint account. He doesn't expect me to buy him clothes too, which is a bonus 😉
Oh, PS. I told him "No, I'm not buying those for you, do I look like your mother or something?" To which he did not reply, and he decided to whip out his own bank card and buy those pants himself. Because he liked them so much.
Readers, have you ever had an experience where you felt people took advantage of your generosity and your heightened responsibility with money? Have you ever had a girlfriend or boyfriend who was as much of an opportunist as my ex? 😉