Editors note: Advertisers are not responsible for the contents of this site including any editorials or reviews that may appear on this site. For complete and current information on any advertiser product, please visit their Web site.
This is the last of the four part series in which I disclose in a sneaky and mysterious manner what I'm holding in my Tax Free Trading Portfolio for 2011. In the first part of the series, I talked about Exchange Income Corporation (the aviation/manufacturing company), the second part I mentioned Just Energy, and last week, I talked about Sun Life. This week, the last stock I bought for my 2011 portfolio is very different from the above manufacturing/ utility/ and financial industries.
I had thought about owning this stock for a bit of time, ever since I did a post on it recently. However, I was again hesitant due to the nature of the sector and the state of the economy. How can a company that is considered a "non-essential" part of life possibly do well?
My mind changed, however, when I paid a visit last year (whereby the economy was still wobbly and the markets were schizophrenic). The place was absolutely packed and people were having a good time. Money was being spent like you would not believe (not too much by me, of course… it was just an observation on my part by looking around the room). I thought…recession, what recession?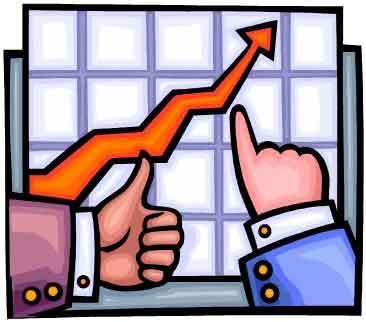 This company did not incorporate and instead stayed on as an income trust (and I am glad I'm holding it in my TFSA of course, otherwise I would be taxed to the nines). Because of the taxation on the company thanks to the new Specified Investment Flow-Through Trust Tax "The SIFT Tax", the distributions have decreased from $0.11 a month per share (about 9.9% annual yield) to $0.08 a month per share (about 7.2% annual yield at recent price point). This is the only holding in my portfolio that has actually stayed on as an income trust. All the other ones converted to dividend paying corporations.
Recent Year end Results have been good and better than expected. Their financial information looks solid too.
P/E of 10.79
Price to Book Ratio of 1.29
Huge Gross Margins of 93 when the sector average is a measly 8.76 (I guess they get their product from Alberta on the cheap!)
It is near the 52 week high though (hmm what isn't? 🙁 )
Annual yield from distributions of 7.2% paid monthly
The main company office is based right here in Vancouver (well, actually Richmond, but same thing, right?)
First started in North Vancouver in 1971 and now has over 100 locations all across North America
Their commercials are very alluring and seem to stimulate your senses
Since 2003, holds the title of One of Canada's Top 50 Employers compiled by Aon Hewitt every year.
Alright enough beating around the bush… did you guess it? I was very vague about it because it's very easy to guess.
One major hint- I talked about it in the Cheap and Good Eats Section (it's a Good Eat, and not a Cheap Eat).
If you guessed The Keg- You're the winner! I might treat you out to the Keg if you guessed it right (sorry, got your hopes up!).
Next time I go to the Keg, I'll feel better ordering that glass of wine and a steak, knowing that I own a small portion of that company and am getting paid monthly for good earnings and profit. It's a seemingly win win situation, I tell you. And you know I'm a fan of those.
I don't think I would hold on to it for long term though, nor do I think I will be adding to my current position to KEG.UN.TO. I'll wait and see how it performs.
Readers, would you buy equity in the restaurant industry or does buying in the restaurant sector seem too risky?